To find out if your home qualifies for a QuickBuy® offer, contact your preferred Real Living® Carolinas Real Estate agent today!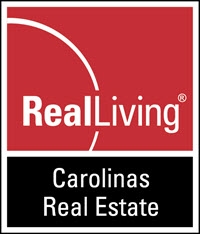 About Real Living® Carolinas Real Estate
Real Living Carolinas Real Estate is a full-service real estate company, specializing in Residential, Commercial, Property Management, Relocation, Corporate Homes, Leasing and QuickBuy-Cash offers. Real Living Real Estate is a network brand of HSF Affiliates LLC, which is owned by HomeServices of America, Inc.™, a Berkshire Hathaway affiliate. Learn more at RealLivingCarolinas.com.
REAL LIVING CAROLINAS REAL ESTATE – QUICKBUY™ 'IBUYING' PARTNERSHIP TRANSFORMS CHARLOTTE AREA HOME SELLERS' OPTIONS
QuickBuy™ allows Real Living Carolinas Real Estate to present local home sellers with an "instant" iBuy offer for their home. Consumers who request a QuickBuy™ offer from Real Living Carolinas Real Estate enjoy the certainty and the convenience of an immediate offer with the expertise and guidance of a knowledgeable agent. Best yet, this offer can be accepted immediately or locked for up to 150 days.
Real Living Carolinas Real Estate agents are excited to present QuickBuy™ to families who can benefit from an alternative home sale solution. The QuickBuy™ home seller is seeking a fast home sale for a variety of reasons, but often because they want to make a more attractive cash offer on another home, with flexible move dates. Others may wish to eliminate market uncertainly and bypass the need to prepare a home for market.
"We have always focused on the needs of our clients, so adding an iBuy option is just another way to give our clients more choice and control over their home sale. The internet is increasingly crowded with real estate pricing algorithms and home value guesstimates. Still, we find the majority of homeowners look to us for trusted guidance and superior market research for their real estate transactions. Homeowners can't get that level of service and expertise online," said Kathleen Rebhan, Owner, Real Living Carolinas Real Estate.
There is NO COST for consumers to request a QuickBuy™ Offer and home sellers in the Charlotte Marketplace are free to explore this new option through QuickBuy@RealLivingCarolinas.com or www.RealLivingCarolinas.com.