Receive a complete no-obligation real estate consultation, compliments of Burcham Hills.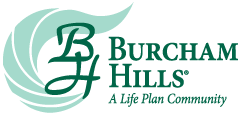 About Burcham Hills
At Burcham Hills senior living community, discover a carefree and convenient lifestyle that promotes your independence and wellbeing. A not-for-profit community located in East Lansing, MI, Burcham Hills will provide you with all of your healthcare needs. If you're looking for a supportive community that inspires you to live your best life, Burcham Hills is the place for you!
We offer a variety of senior living options to suit your individual needs. Find all of the comforts of home without the headaches of home maintenance with Burcham Hills' Independent Living option. Choose from a comfortable studio or a lovely one-bedroom apartment and enjoy all of the benefits of community living. While your housekeeping, cooking, and maintenance needs are being taken care of by a group of dedicated staff, take advantage of the opportunities this stress-free lifestyle offers. Discover new hobbies, build lasting friendships, travel to exciting places, or sit back and relax. Live with peace of mind knowing you can live freely while Burcham Hills takes care of the rest.
If you need a higher level of care, choose a living option that gives you exactly that. With our Assisted Living option, get access to all of the amenities you desire while trained staff helps you with your daily needs. Find assistance with activities such as dressing, grooming, bathing, transfers, and medication management, all in the convenience of your beautiful studio or one-bedroom apartment. If you or your loved one lives with Alzheimer's disease or other forms of dementia, find comfort in one of four dedicated memory care neighborhoods. Burcham Hills offers Heartfelt Connections® – A Memory Care Program where residents receive physical and emotional support while maintaining a sense of satisfaction and dignity.
Residents enjoy daily activities and events such as exercise classes, supervised walks, musical events, and more while getting all of the assistance they need. And no matter your healthcare needs, the Center for Health & Rehabilitation offers suitable accommodations and services for long-term skilled nursing, short-term rehabilitation, and outpatient rehabilitative care. Our person-centered service plans are sure to satisfy your needs and allow you to live healthily and happily.
For more amenities and services, take advantage of community-wide perks designed to keep you as active and engaged as you choose. Visit the wellness gym, enjoy a delicious meal in the private dining room, relax with a good book in the library, or walk through the lush gardens at Burcham Hills retirement community, and experience real carefree living.